Ultra-Air Mist IoT UV-C Purifying Fan with Humidifier (AP9S)
Purifying Fan
Regular price
$429.99 USD
Regular price
Sale price
$429.99 USD
Unit price
per
Sale
Sold out
Product Descriptions
Fully humidify, purify air and monitor air quality. Kill bacteria through UV-C ultraviolet light, H14 HEPA filter bacteria and viruses efficiently, built-in air quality and relative humidity sensors, while monitoring PM2.5 concentration and measuring environmental humidity to activate the humidification function, bringing you fresh and moisturized air .
1. UV-C ultraviolet light can effectively kill bacteria in the air
2. H14 HEPA filter with a diameter of less than 1 micron, can filter 99.995% 0.3 micron airborne particles, 0.1-0.25 micron bacteria and viruses
3. Built-in air quality and relative humidity sensors to monitor PM2.5 concentration and measure environmental humidity
4. Equipped with a humidifier, which can be operated independently; set automatic mode or 1 to 3 stages of humidification spray to add moisture around you and make it cooler
5. Up to 9 wind speeds and 3 quick modes can be adjusted
6. Leafless design, fashionable and safe
7. IoT smart advantage | execute preset mode based on weather
8. APP/remote control/light touch power button-3 methods, simple operation
9. Support Google Assistant, Alexa voice operation
Customer Comments:
"Easy paring, easy control"

Product Spec.

-Operating voltage/frequency: 100-240V ~50/60Hz
-Power: 60W, DC24V, 2.5A
-Clean air volume: 86.3m3/hr
-Applicable area: up to 37.5m2 (ceiling height: 2.3m)
-UV lamp life: 10000 hours
-Wind speed: 4.5-4.6m/s
-Auto power off timer: 1-8 hrs
-Water tank capacity: 1.2
-Dimensions: 815 x 225 x 225mm
-Weight: 4.1kg ± 0.3kg
- color: White
Share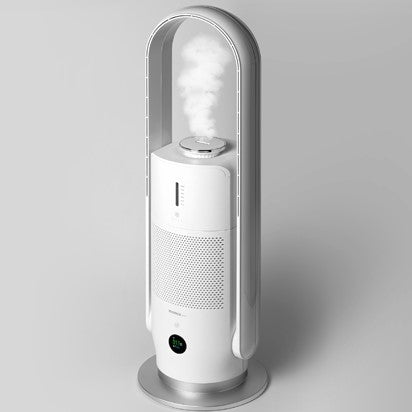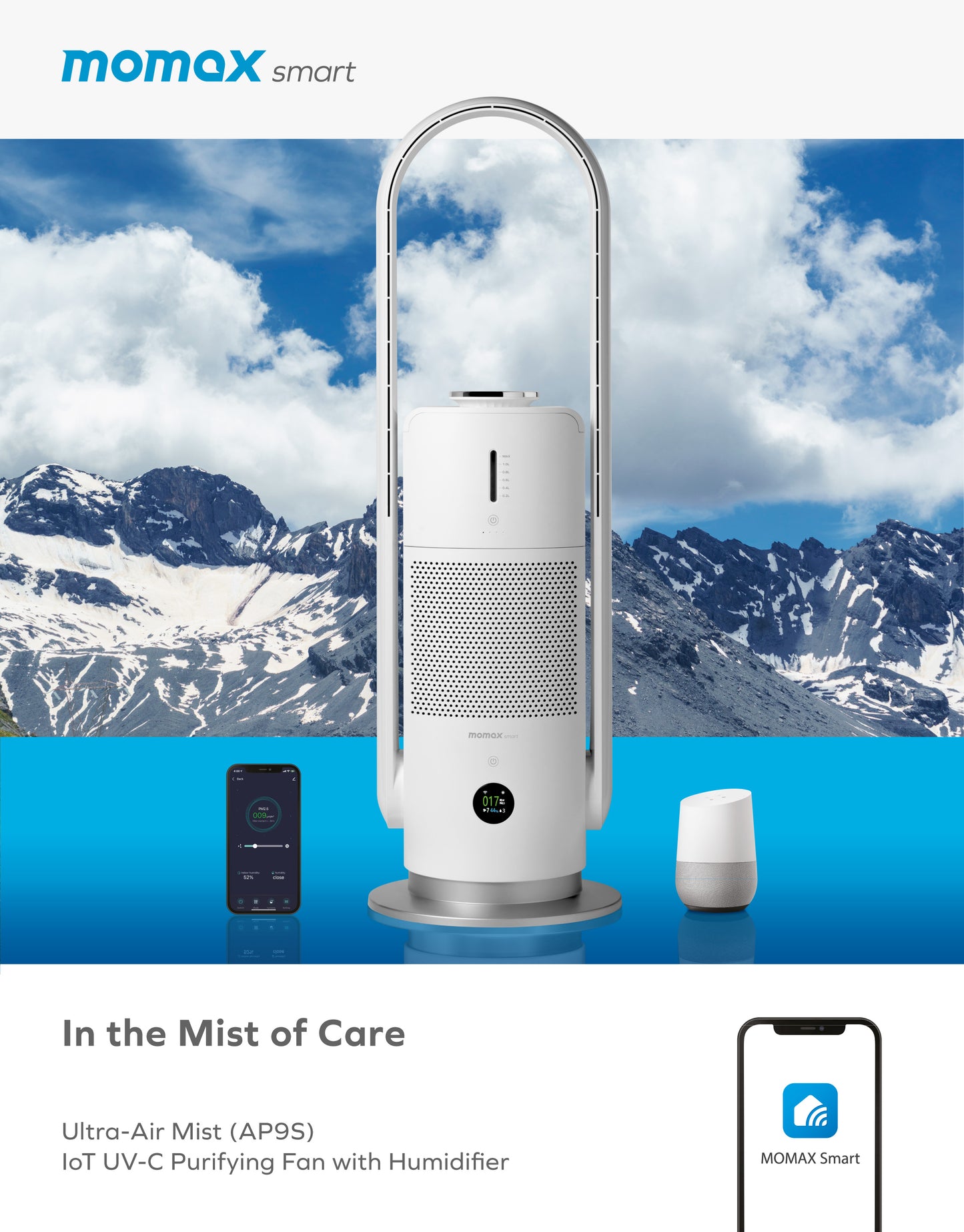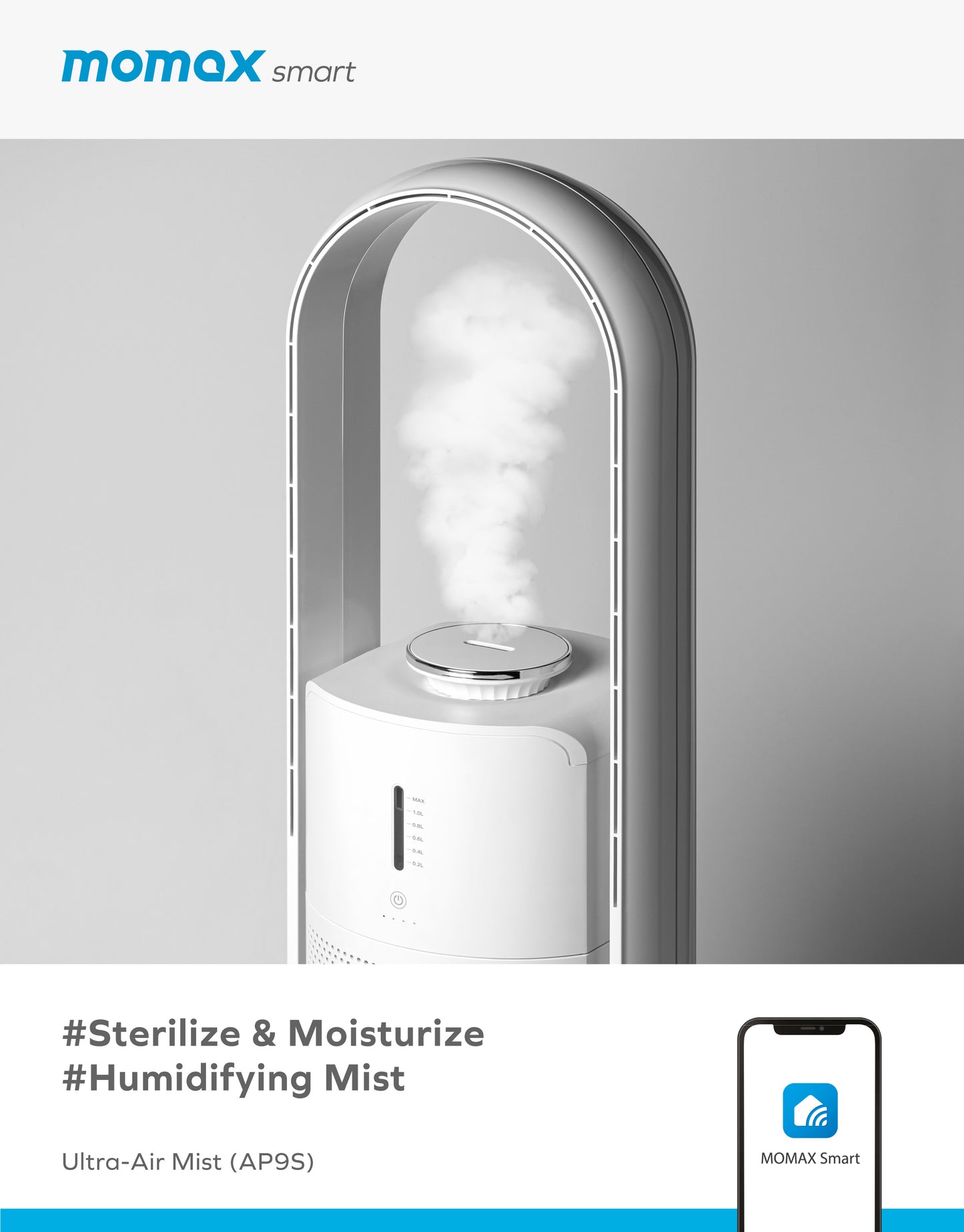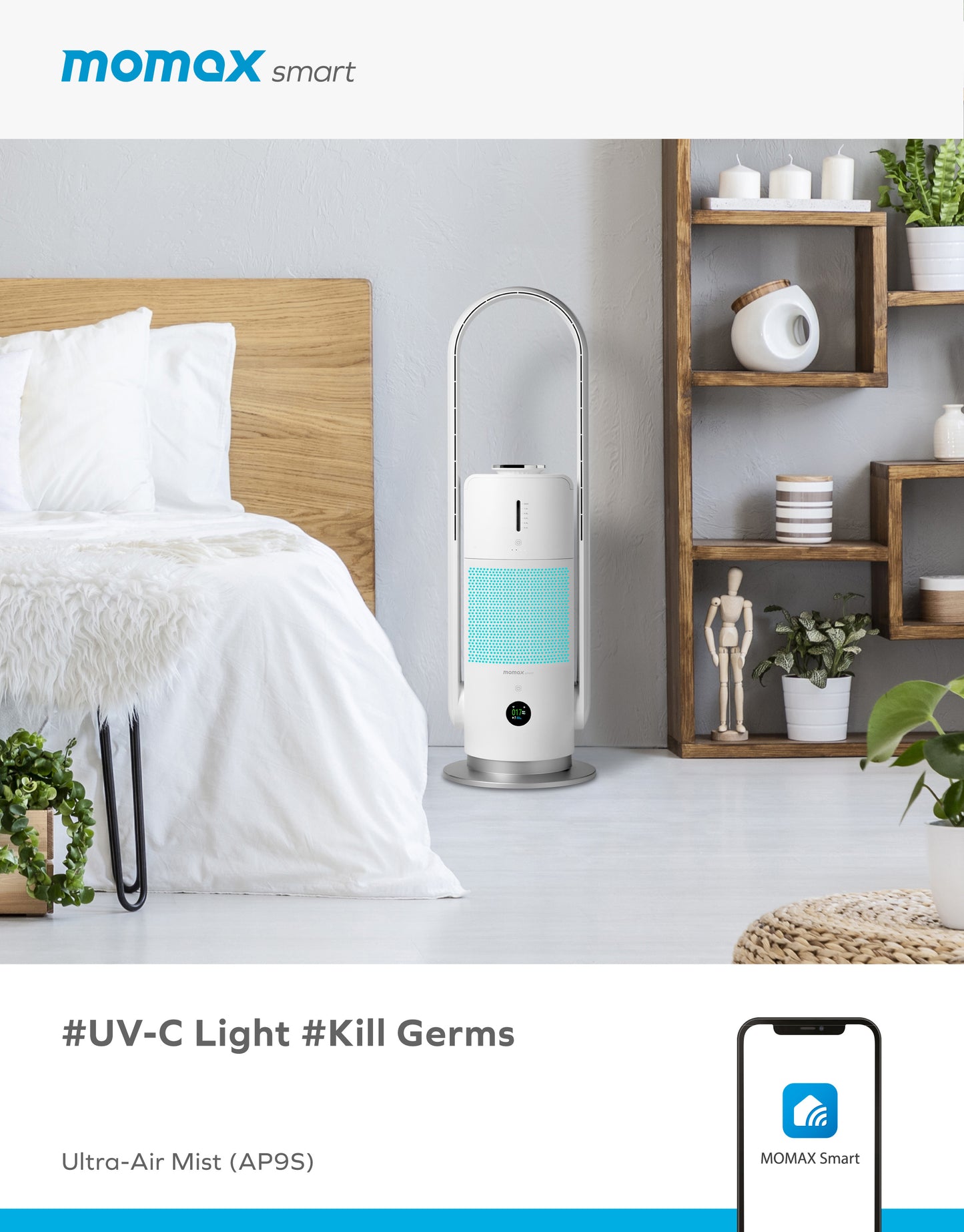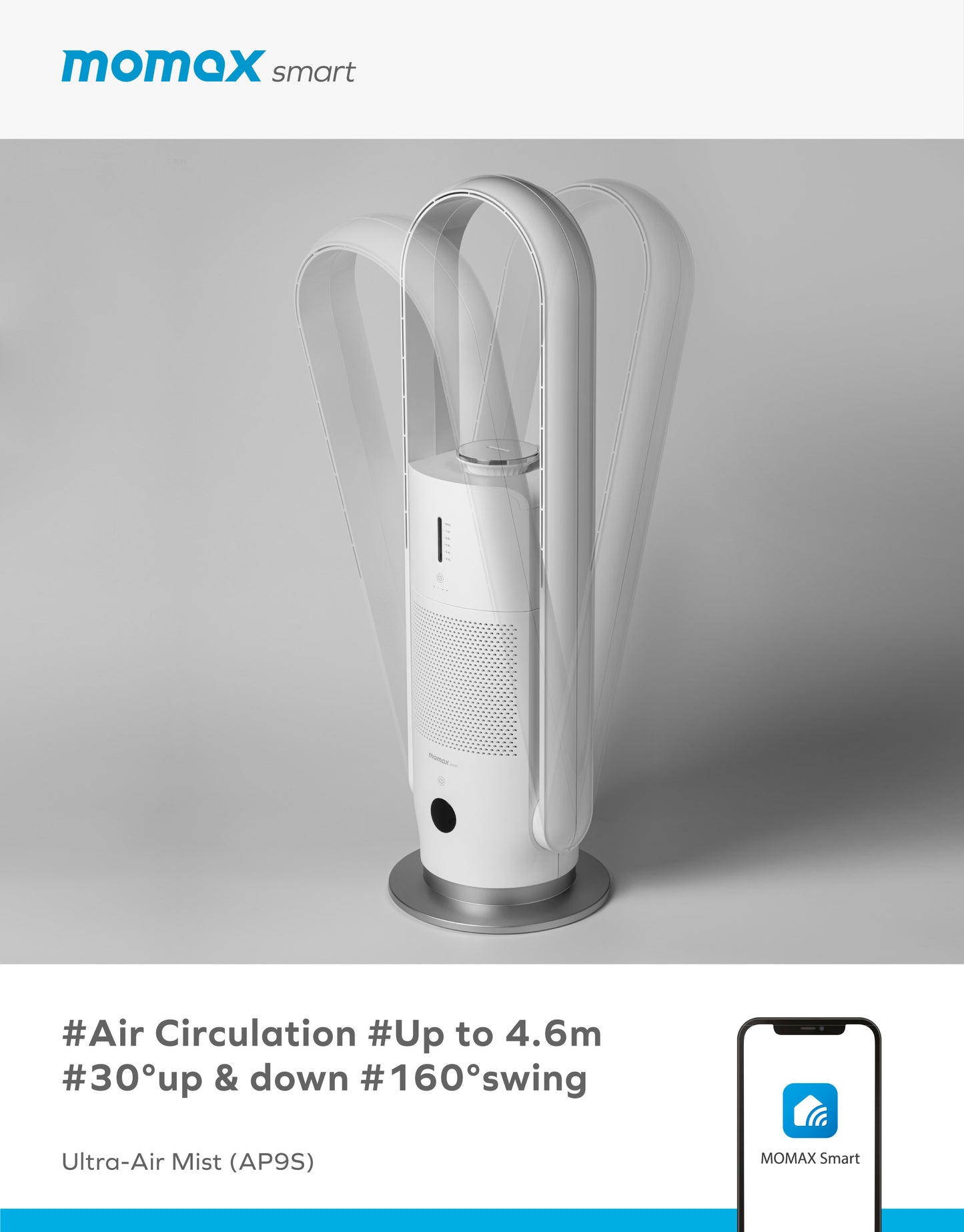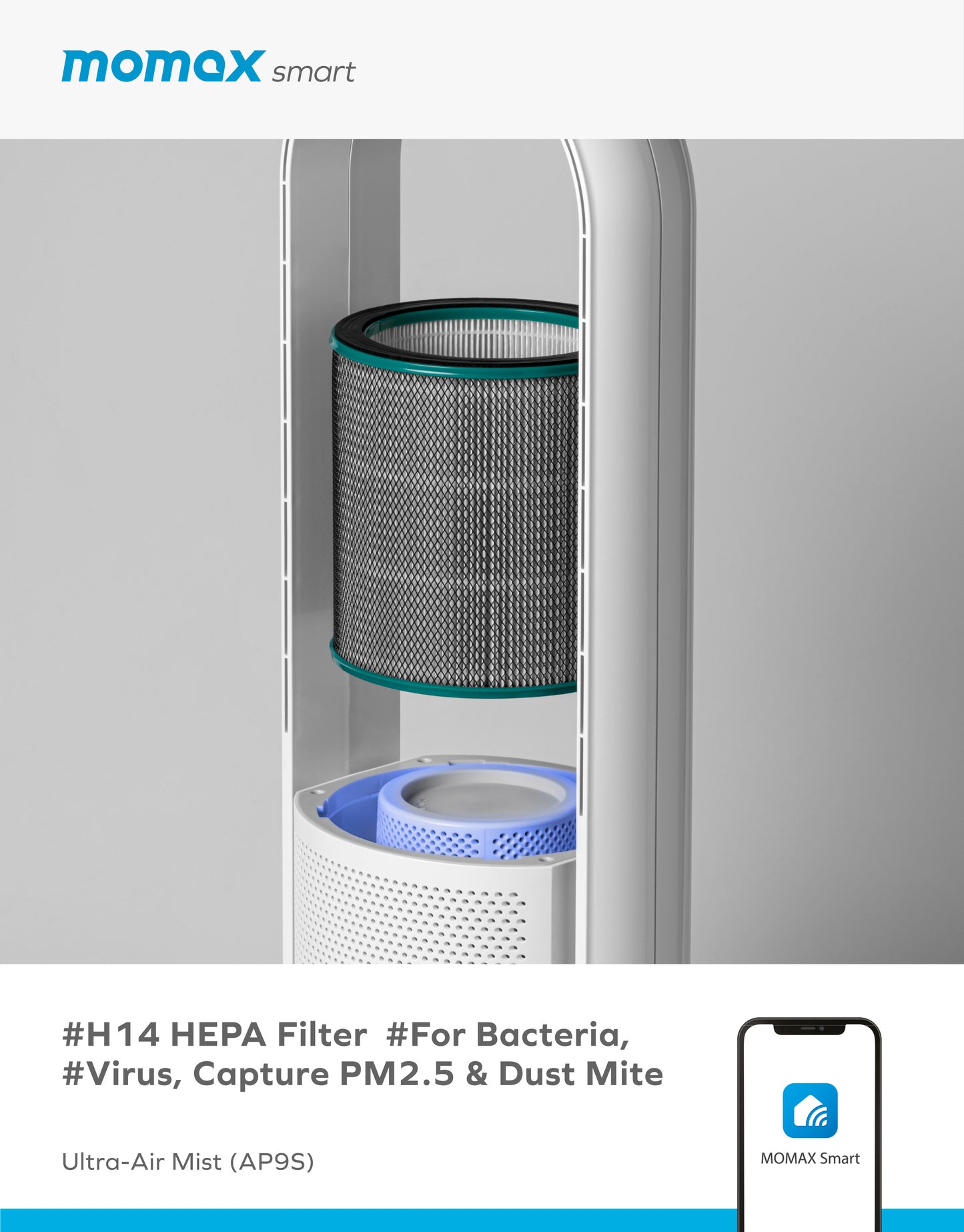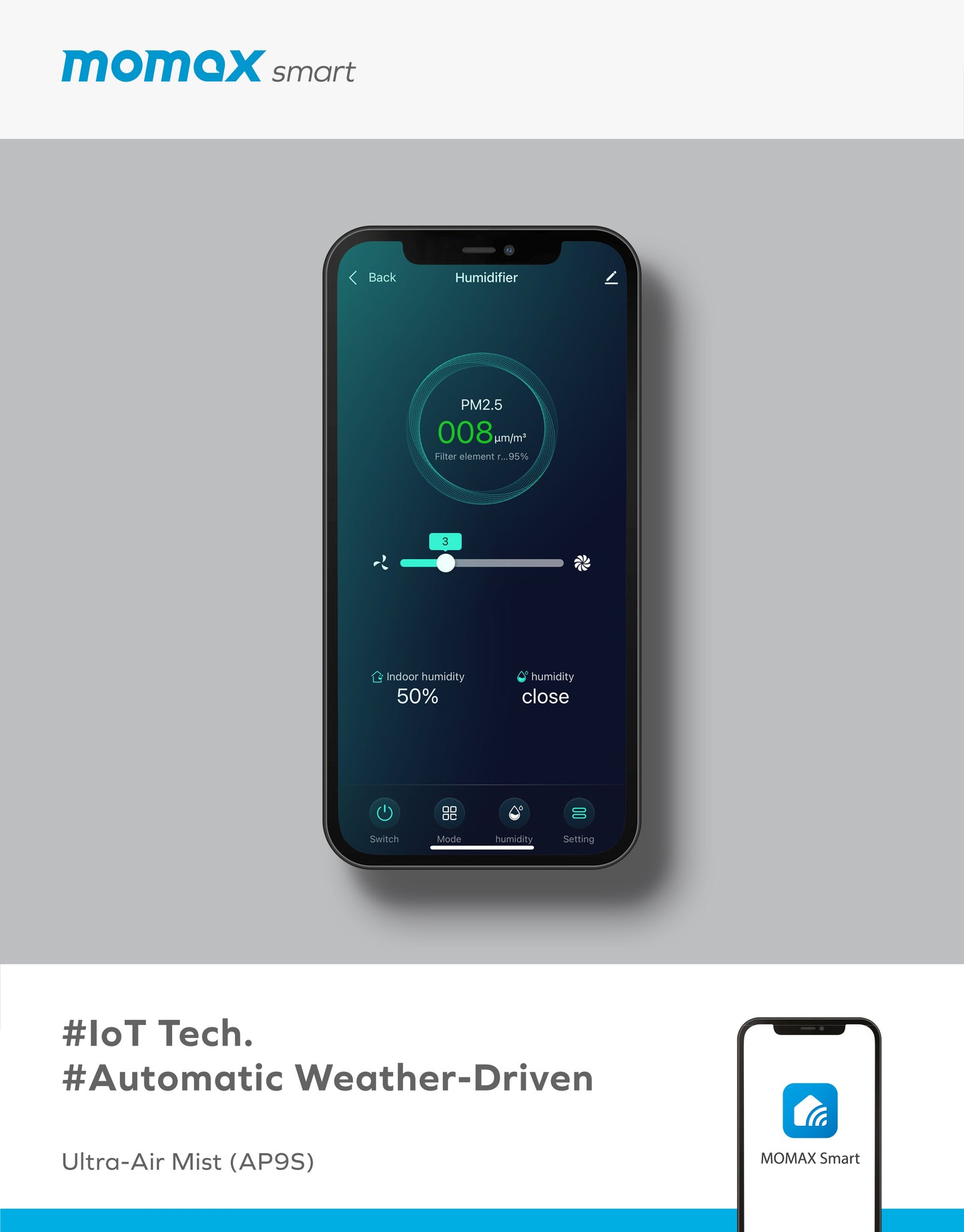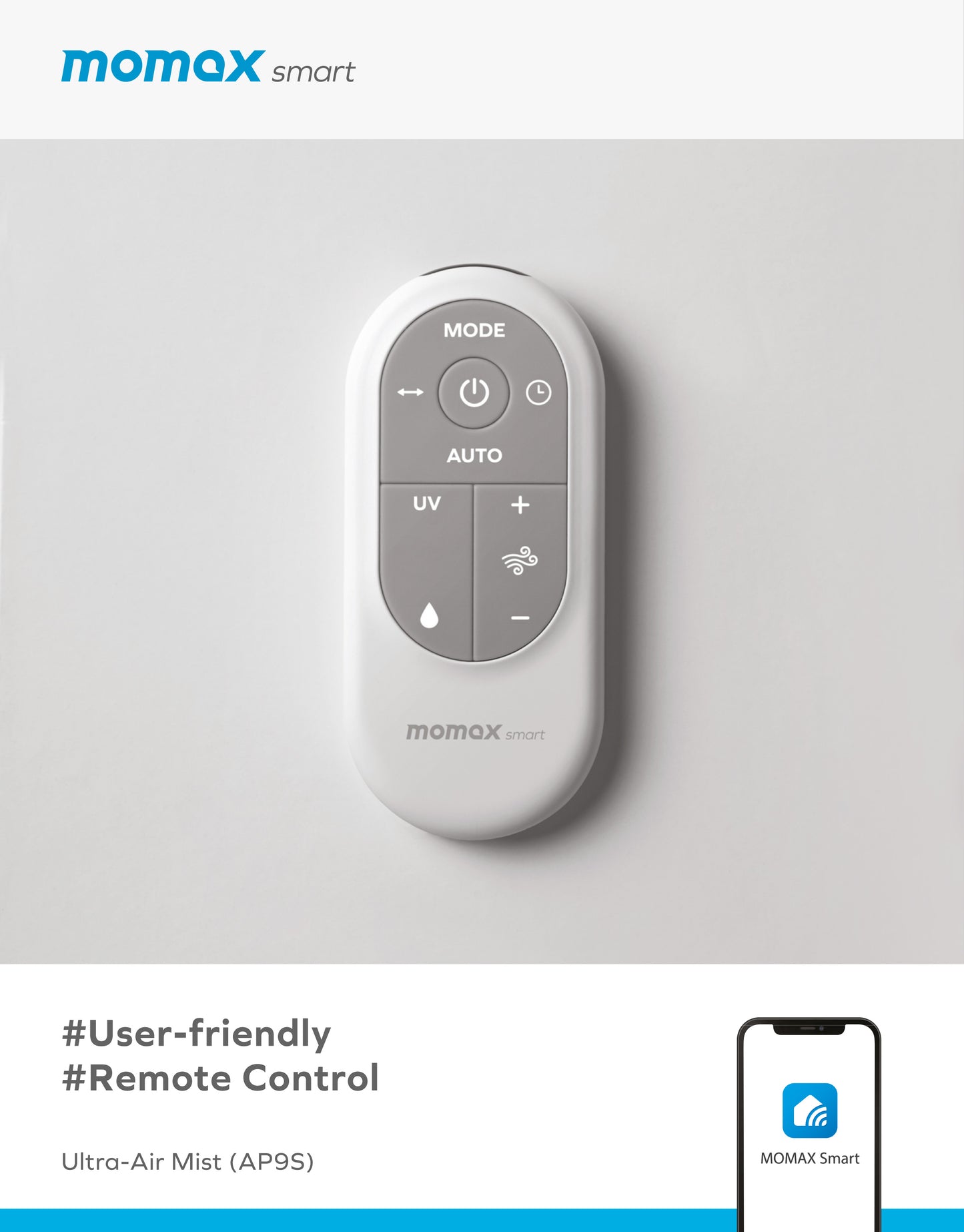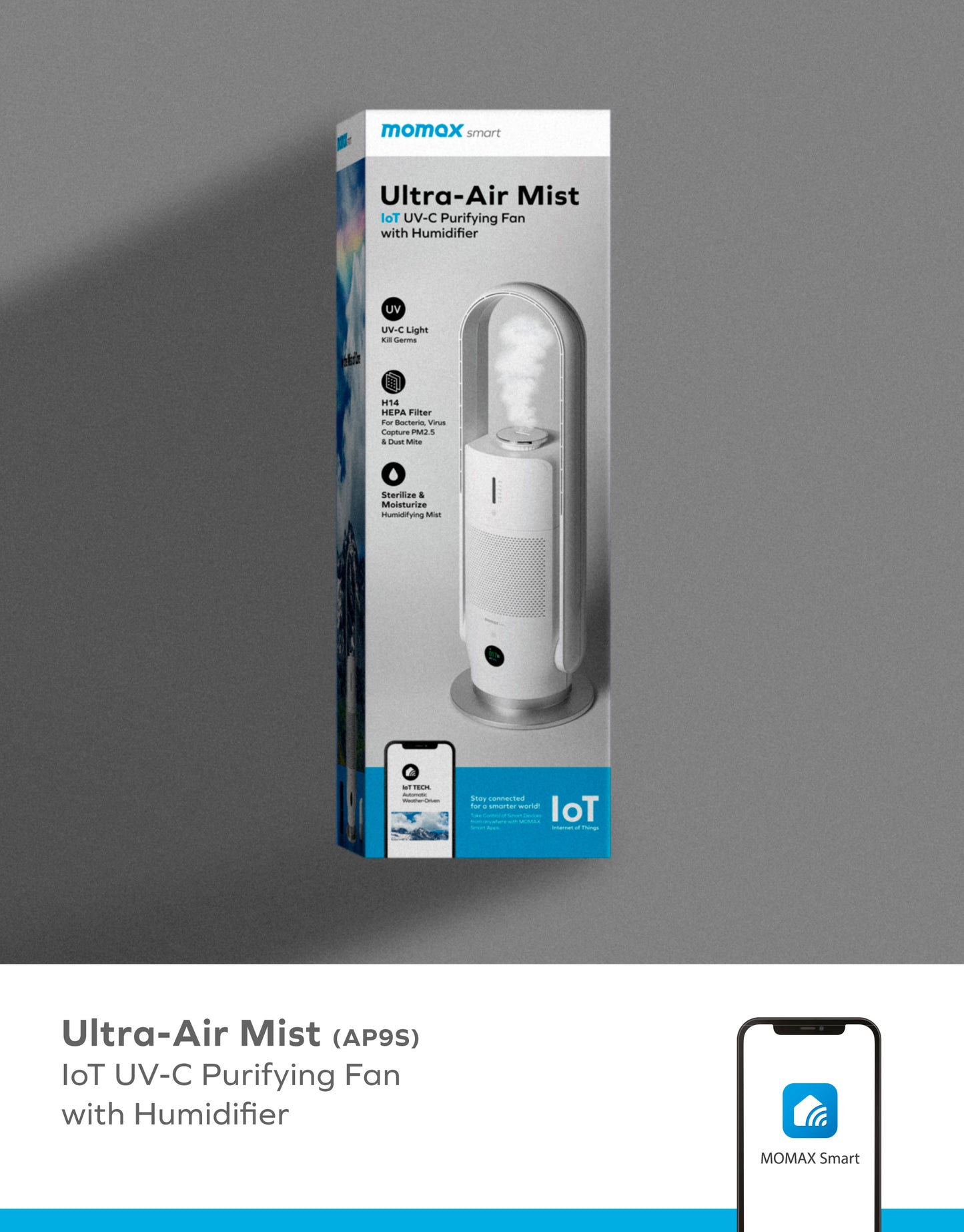 Product Review
MOMAX - Ultra Air Mist IoT UV-C Purifying Fan with Humidifier

MOMAX Hong Kong